Welcome To Desire Leeds Escorts – The VIP Experience Everytime
Here at Desire Leeds, we want to make sure you get the very best VIP agency service from our escorts and make you feel special. That is why we do not just allow any escorts on our books. We only have the very best escorts in Leeds.
This is what sets us apart as an escort agency when compared to other services & agencies in Leeds & beyond. It is our aim to be to be at the forefront of the escort industry. By catering for all our clients as much as we possibly can. Not only offering a portfolio of stunning sexy escorts in Leeds. But, also, in terms of how you want to spend your time with one of our escorts, as well as offering a choice of booking method and payment. Here at Desire We have got you covered on all fronts.
Incall Appointments Available (See Escorts Profile)
Whilst we are mainly an outcall agency. Where possible we do offer female incall bookings in leeds city centre as well as outcall services. However, this entirely depends on whether your chosen escort is able to do so. Check out each escorts profile.
How to Arrange a Date With An Escort In Yorkshire & Beyond
You can book one of our sexy Yorkshire escorts online, using our contact page. Or alternatively, you can give us a call and one of our experienced and friendly Leeds based receptionists will be more than happy to help choose the perfect escort. You can even pay over the phone. Yes, that is right, we appreciate the demands of everyday life, and acknowledge that not everybody has time to go to the Cash Machine etc. Cash is no longer king that is for sure.
Also, it might be your first time dating an escort. Therefore, you may not know your way around the city of Leeds. As such, we also offer the option of paying for a date with one of our escorts using Bank Transfer. If you want to take advantage of this facility just let us know when you book with us. Do not worry we realise many of you want total discretion when it comes to escorts. It will not appear as Desire Leeds Escorts on your bank statement, in fact it will not even resemble anything agency related, nor will it show the fact that you have spent any time in Leeds.
Furthermore, if you have any specific requirements, please feel free to discuss them with a member of our team when you call. We aim to offer a bespoke VIP service. Our team can also help you find the most suitable escort based on your preferences and requirements.
You Can find Our Girls Elsewhere Online
We know frequent escort users have their preferred platforms when searching for escorts, No problem. You will soon see our escorts appearing on other platforms. Such as Adultwork Leeds Escorts and VivastreetLeeds. Further, we can also help you chose your ideal escort in terms of appearance, or even hobbies and interests, even orientation such as TS. When you book with us, we want you to feel special, comfortable and at ease. You have hear the phrase "I feel like I've known you for years." Well… We want our escorts and clients to feel special. So, if there is a particular place you would like to visit, or activity you are interested in doing during your date with one of our escorts. Whether that be a GFE or a dinner date, just let us know. No matter how crazy it might sound.
Our sexy escorts are very open-minded and diverse in there thinking. We pride ourselves on providing our clients with the most varied choice ever seen from an escort agency, coming from all walks of life and background. Varying in education level and alternative profession. In fact, some of our sexy girls work for leading organisations in and outside of the city. So, even though you are booking in Leeds. This does not necessarily mean they live in Leeds currently. The reason for this is because it is not only clients that may want discretion. But our escorts can often need this too.
This is a real positive and should be viewed as such because it will ensure those awkward silences are eradicated or certainly kept to a minimum. The last thing we want is for you tell your friends "God I booked an escort in Leeds last night and the conversation was so boring." We have all had dates like that. Therefore, we want you to your afternoon/evening to be an occasion to remember, and for you to recommend us as the best agency in Leeds.
One of the most important things to consider before choosing one of our escorts is, what is it you look for in a lady…? What are your preferences? Do you have a thing for higher dress size escorts perhaps – no problem!
Or maybe you might prefer one of our more mature escorts? If so, perhaps you should book one of our sexy mature escorts. In contrast, you may want to re-live your younger days and date someone age 21-25 or age 26-30. Or are you more of a curve lover? We want to be the premier escort agency for everyone so we make sure we have the type for everyone.
Leeds Escorts Disclaimer Notice
When booking one of our escorts it is important to remember that we are an introductory service only. You are paying for time and companionship (ONLY), and whilst we aim to provide open minded compainions who want to make you feel special – open minded does not mean anything goes. What happens during your time together is agreed between two consenting adults.
Recruiting Now
We are always on the lookout for new escorts to cover Leeds so, if you think you have got what it takes to one of the best escorts Leeds has to offer . we would love to hear from you. Apply here and we will get back to you as soon as we can. New and experienced escorts welcome. You could soon be a leading escort in Leeds making your clients feel special with a VIP experience.
Note: you must be age 18 or over and able to provide proof of identity.
About The City
Leeds, Yorkshire Originally an urban area. However, from 2011 it became a built-up area, city, and metropolitan borough, metropolitan county of West Yorkshire, historic county, northern England. It lies along the River Aire about 30 miles (48 km) north-east of Manchester. The coal and iron ore deposits in the locality, a plentiful supply of soft water from the Aire's tributaries, and the city's excellent transportation links through the Pennines helped make it the industrial capital of the area.
History & Information
Leeds in Yorkshire is the largest city in the north and one of Britain's major cultural centres. Leeds originated as an Anglo-Saxon township on the north bank of the Aire. It grew as a local market centre and was incorporated in 1626. By then the town was a cloth-finishing centre for a wide area where domestic weaving. Introduced by 14th-century Flemish weavers, was pursued.
Leeds – Things To Do
1.Species spot at Rodley Nature Reserve
What is it?
The River Aire and the Leeds Liverpool canal run through the heart of the city and lead towards scenic spots like Rodley Nature Reserve. A thriving wetland wildlife haven.
Why Go?
Created on a floodplain in Kirkstall Valley to bring wetland wildlife back into the Leeds area. It is entirely possible to spend hours here. From lagoons and marshes to meadows, woodlands and grasslands. There is plenty of places to species spot in tranquil surroundings.
Do not miss: Look out for events and activities like bird watching and pond-dipping.
2. Green Fix At Roundhay Park
What is it?
Stretching over 700 acres, Roundhay Park Leeds is a go-to for picnickers, dog-walkers, joggers and sun worshippers.
Why go?
It is the only park in Leeds that has a family of meerkats as residents. There are also lakes, woodland, gardens and the pièce de resistance. 'Tropical World,' which is home to all things wild and wonderful.
Do not miss: Hop on board the park 'train', which does circuits of the park every 15 minutes in the summer. Setting off from the Lakeside Café to the main park gates and back again. You will also see Leeds's biggest bonfire and fireworks here on Guy Fawkes Night.
3. Wander around the ruins of Kirkstall Abbey
What is it?
A short trip out of town, Kirkstall Abbey Yorkshire Leeds and its adjoining Abbey House Museum lets guests to wander through the ruins of a Cistern monastery and learn about how the monks lived.
Why go?
This old abbey is an architectural marvel as well as a haven for wildlife.
Do not miss: In the summer months you can enjoy alfresco cinema among the ruins.
4. Discover birds, period art and ruins at Harewood House
What is it?
A handsome-looking 18th-century pile on the outskirts of Leeds set in 100 acres of lush Yorkshire countryside.
Why go?
One of the Treasure Houses of England, head inside the house to explore the ornate, stately rooms and see some of the finest art collections in Britain. The mansion is also home to a flock of hopelessly cute Humboldt penguins. Take the whole family along in summer to enjoy the bird garden and farm and to witness the daily feeding sessions.
Do not miss: Head into the wider grounds of the estate to peek at the other-worldly ruins of Harewood Castle. It is the oldest building in the grounds, which sits on a steep north-facing slope with spectacular views up and down Wharfedale.
Keep an eye out for Red Kites soaring overhead. The birds of prey were released on the Harewood estate in 1999 as part of a UK conservation initiative.
5. Explore Temple Newsam House
What is it?
An imposing Tudor-Jacobean mansion with grounds landscaped by Capability Brown.
Why go?
Sometimes described as the 'Hampton Court Palace of the North.' Temple Newsam Leeds provides a breath-taking journey into history. Framed within acres of beautiful parkland and sculpted gardens. The house is filled with centuries-old artefacts. Explore the Grade I listed building is many rooms, packed with period pieces such as weaponry, clothing, tableware and furniture.
Go Elsewhere With One Of Our Ladies
Whilst Leeds & its bustling city centre is a great place to be, the nation's sprawling capital boasts plenty of attractions to keep you busy. For those interested in learning more about the UK's rich history beyond Leeds, one of the top things to do in London is visit the Tower of London. Located beside the spectacular Tower Bridge on the banks of the River Thames, this former palace and prison includes highlights such as the iconic 1,000-year-old White Tower, with its fascinating displays of Armor and weaponry, and the Jewel House, home to the Crown Jewels.
Fans of Britain's Royal Family will want to head to Buckingham Palace, London's Royal home since Queen Victoria's reign. Here, you can enjoy the colourful pomp of the Changing of the Guard or even take a tour of the Palace's State Rooms (be sure to book in advance as they're only open for a few weeks).
The city's Whitehall Road area is another must, where you'll find Big Ben and the Parliament Buildings, as well as Westminster Abbey, scene of many a royal wedding. Another area to visit in London is South Kensington, home to the city's best museums, including the Victoria and Albert Museum and the Natural History Museum, as well as the famous Harrods department store. Also check out Trafalgar Square, home to iconic Nelson's Column and the National Portrait Gallery. One of Scotland's most attractive cities, the capital city of Edinburgh is also one of the UK's most visited destinations. Popular for its many well-preserved historic buildings, Edinburgh is perhaps best known as the home of the majestic Edinburgh Castle.
Perched high above the old city on a rocky promontory, this 13th-century royal fortress includes highlights such as the famous One O'Clock Salute, held daily at Half Moon Battery, as well as the Scottish Crown Jewels in the Royal Palace. Also worth seeing are the Scottish National War Memorial and the famous Stone of Destiny (the Stone of Scone), only returned to Scotland after being held for in London.
Thank You
Desire Leeds X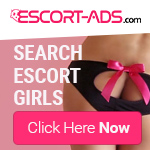 EscortDex.com




Gorgeous escorts in Leeds